Affiliate Program
---
for Professionals & Organizations
About Our Affiliate Program
The IWS Affiliate Program includes entrepreneurs, educators, influencers, athletic & fine arts organizations, who inspire and teach their audience about developing their skills to reach their goals.
The program is free to join, and allows affiliates to monetize their audience and earn commissions from each new client referral. Affiliates can earn an average of $50-70 for each referral that signs up for a paid plan. To maximize your earnings, each referral will be supported to help them get started and use our products & services.To apply, you need to meet the following requirements:• You own and run an active organization.• You have an established audience.• You provide related services such as coaching, training, education, video, and/or recruiting.
• You have experience with helping your audience achieve their goals.• You have read the IWS Affiliate Program Agreement.The program can accept only a limited number of applicants.
Applying to Our Affiliate Program
If you're new to our services, then you can apply to the Affiliate Program by signing up for a Partner account.
Your application must include current contact information, a single point of contact, and all required fields completed. Your application may also be used to explain your experience and skills with helping your target audience achieve their goals and objectives.
Applicants with any level of expertise, audience size, language proficiency, and geographic location are encouraged to apply. Common types of Affiliates include: educators, trainers, administrators, athletic coaches and organizations, and recruiters.
In most cases, applications to Our Affiliate Program are processed within three business days.
Accepted applications
If your application is approved, then you'll receive an email confirmation and we will contact you to setup a personal kick-off meeting.
Denied applications
Due to the wide range of submissions, we do not provide feedback on individual applications.
If you're looking for other ways to become a Partner, you are welcome to contact us directly at anytime.
Getting paid as an Affiliate
For credits created from the 1st up to and including the 15th of the month, the payout will occur three business days after the 15th day of the month. For credits created between the 16th to and including the last day of the month, the payout will occur three business days after the last day of the month. If the commission balance is below $25, then it will be held until the next payout period.
Affiliate payouts may be made either through direct check by mail, direct deposit or online banking. Payments are made in USD.
Affiliate Program guidelines
To participate as an affiliate in our Affiliate Program, you need to accept and adhere to the Affiliate Program Agreement, the Federal Trade Commission Guidelines (or equivalent disclosure guidelines for your region), and the IWS Brand Guidelines. If you have any questions about the following information, then contact your IWS Account Manager.
Help shape the
future of
your students
Use your voice to inspire entrepreneurship with
our Affiliate Program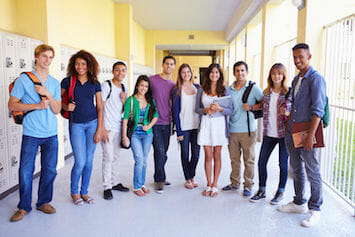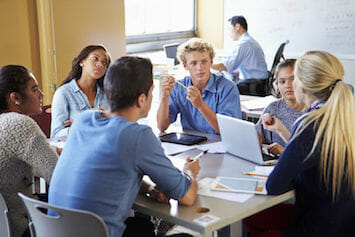 Get support from us every step of the way
Commissions
Earn an average of $100 for each user who signs up for a paid plan with your unique affiliate services. To maximize your earnings, each referral will be nurtured to help them with all of their technical support needs.
Support
Get priority Affiliate support at any time via phone, email, or live chat. You'll get a dedicated Affiliate Manager, access to partner education, and exclusive discounts on tools that can help you grow your business.
Copyright © 2020 Inbound Web Services.com, LLC. All rights reserved.