News & Media
---
e-Portfolios for Students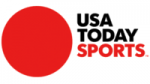 Recruiting Tip: College coaches want to talk with you and your current coach
October 29, 2018 | USA Today Sports
Believe it or not, college coaches really only want to communicate with two people (outside their coaching staff) about your recruiting journey: 1 – You, and 2 – your current coach.  They don't want to talk…
Read Full Story…

Creating a Portfolio for your College Application
November, 2018 | College Basics
The portfolio gives a sampling of your talent and the type of work you take an interest in doing. A portfolio will also demonstrate your strengths and growth as an artist or performer. The portfolio goes beyond a transcript, recommendation, test score, college interview, or even an essay to show what you are doing and to attest to the commitment you have to your area of interest.…
Read Full Story…

What is an e-Portfolio
AuburnWrites
What is an ePortfolio? Why should you create one? Learn more at www.auburn.edu/ePortfolios.…
Visit Publisher…

The Benefits of E-portfolios for Students and Faculty in Their Own Words
By: Ross Miller & Wende Morgaine | AACU Peer Review
A well-executed e-portfolio program is an incredible tool for higher education. They provide institutions with authentic assessments of student learning and promote the deeper learning that we want for our students.…
Read Full Story…

Three Reasons ePortfolios Matter to Today's College Students
April 29, 2015 | blog.Cengage.com
Job-seekers and professionals in many fields such as art, education, and advertising have long used portfolios as a means of displaying their work to prospective employers or clients.
Today, those who have studied a variety of subject areas are using digital portfolios to demonstrate their skills and their proficiency in various competencies relevant to their …
Read Full Story…

11 Point Checklist for Before You Submit Your College Application
June 12, 2018 | blog.CollegeVine.com
Your college applications are finally complete, and you're ready to send them off. Whew—congratulations! The hardest part is officially behind you. Before you push that important "Submit" button or put that envelope in the mail, though, make sure that you've given everything one last look.…
Read Full Story…

ePortfolios
AACU.org
ePortfolios, digital repositories of student work, have been transforming students' educational experiences for two decades. The Association of American Colleges and Universities (AAC&U) has long advocated ePortfolio adoption throughout higher education. As AAC&U's Liberal Education and America's Progress (LEAP) initiative has gained prominence, the necessity for all students to have the opportunity to engage with high quality learning in all of the Essential Learning Outcomes (ELOs) has become clear…
Read Full Page…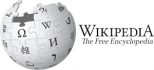 Electronic portfolio
Wikipedia.org
An electronic portfolio (also known as an eportfolio, e-portfolio, digital portfolio, or online portfolio)[1] is a collection of electronic evidence assembled and managed by a user, usually on the Web. Such electronic evidence may include input text, electronic files, images, multimedia, blog entries, and hyperlinks. E-portfolios are both demonstrations of the user's abilities and platforms for self-expression…
Read Full Wiki…

What is an ePortfolio?
mportfolio.umich.edu
An electronic portfolio (eportfolio) is more than a professional website. It is a digital collection of work including evidence of your development, values, skills, and experiences, which you collect for the purpose(s) of reflection and integration, showcasing excellent work, and/or assessment.…
Read Full Page…
MPortfolio
Getting Started | mportfolio.umich.edu
Visit Page…
Copyright © 2020 Inbound Web Services.com, LLC. All rights reserved.